Author: Broc Kokesh
Growing up in northern Minnesota, the zebra mussel (Dreissena polymorpha) was an infamous household name. Zebra mussels were brought to the United States in the 1980s via shipping traffic through the Great Lakes; larvae and juveniles carried halfway across the world and released with the ballast water. Today, the piers and wharfs of Duluth, Green Bay, Chicago, and virtually all Great Lakes ports are covered by these tiny triangular shells. The fishing industry that fuels much of northern Minnesota's economy suffers as zebra mussels create oligotrophic waters that cause bottom-up changes and stunt the growth of our famous walleye stock. As zebra mussels continue to spread as far south as the Mississippi Delta and hitchhike on boat trailers as far west as California, they've earned their title as a poster child for successful, damaging, and lasting biological invasions.
Similar scenarios of "anthropogenic opportunists" – devastating invaders previously controlled by their inability to naturally disperse – occur globally, and more frequently, as international relations grow among distant nations. Accordingly, the containment and eradication of invasive species has become a primary goal of many conservation efforts. However, what response by the native fauna would we expect after a successful eradication? While we may hope for a recovery to pre-invasion conditions, the community may alternatively adjust and settle into a novel configuration (e.g., different species will become dominant) or the community will fail to bounce back, especially if the invasion was long-lived. Regardless, effective post-invasion management relies on an accurate picture of what a community looked like before the invasion occurred, a demand for which data are often insufficient. Thus, paleontological evidence for pre-invasion conditions are valuable, if not essential, for conservation efforts to combat and recover from distressing biological invasions.
This experience from my youth and line of thinking early in my graduate career led me into a new project that excited me for two reasons. The eager biologist in me saw the direct application of conservation paleobiology to an important modern issue as a meaningful opportunity for my science to benefit society. However, the geologist in me also saw such an opportunity as a perfect test for taphonomic inertia – the delay by which a death assemblage's composition lags behind the living community. Addressing these questions would require a study system with 1) a recent, well-documented invasion event, 2) a subsequent decline/eradication of the invading species, and 3) accessible sedimentary records that would contain death assemblages. I found all three of these conditions when I discovered the Kingston Harbour in Jamaica.
Like zebra mussels in the Great Lakes, the Indo-Pacific green mussel (Perna viridis) is an invasive bivalve to the Caribbean, likely introduced via ballast water from incoming vessels. Green mussels similarly compete with native bivalves for space, are efficient filter feeders, and form dense colonies on virtually any submerged surface. They were first detected in 1991 on Trinidad, subsequently spreading to Jamaica in 1998 and Florida in 1999. While the species is now well established in most of this expanded range, the story in Jamaica is particularly mysterious. Largely restricted to the waters surrounding the country's urban capital, green mussels devastated the Kingston Harbour in the early 2000s, choking out native oysters from the mangrove coasts and clogging industrial infrastructure. However, for reasons yet unknown, green mussel populations have declined significantly during the 2010s, to the point of absence in some previously inundated areas. Although I was between my masters and doctoral studies, I felt the opportunity was too promising to pass over and wanted to spend a year fully focused on executing these ideas. Thus, I began the nearly year-long application process for a Fulbright Research Grant, all while finishing up my thesis and also applying to PhD programs!
The Fulbright Program, which supports graduate students for up to one year conducting research in another country, was probably the best opportunity I could have had to serve as an ambassador for conservation paleobiology. During my year in Jamaica, I coordinated with faculty and students from both the Geology and Geography Department and the Life Sciences Department at the University of the West Indies (UWI – go Pelicans!). Working with the Port Royal Marine Laboratory made excursions into the harbor feasible to track down the dwindling green mussel populations hanging onto mangrove roots, while collecting those elusive death assemblages required jumping in with shovel in hand. When not out on the water, I volunteered with the UWI Museum of Geology, helping to sort and identify mollusks in collections from the 1940s-50s. I truly felt like a member of the community by participating in department seminars, helping students with aspects of their research I could assist, and playing dominoes at the campus club on Friday nights.
As I continue to analyze the samples I brought back to the US, many predictions seem promising! Green mussels appear in the dead even when absent alive, making dead shells a strong predictor of past invasion intensity. However, the communities left behind appear to have changed dramatically with different species now occupying more of the mangrove surface area than death assemblages would suggest in the past. Further, more invasive species appear to have entered the harbor, possibly <5 years ago, and have largely gone unnoticed! More samples will be needed to fully summarize patterns across the harbor, but initial publications are in prep.
Students interested in pursuing their own Fulbright grants should be aware that it's about more than conducting your research project, but also serving as a cultural ambassador of the United States. The expectation is that you take every opportunity you can to explore your new home, embrace learning about the culture, and become a member of the community. My weekends were devoted to exploring the nooks and crannies of the island, hiking up Blue Mountain, and traveling around the coastline. Celebrations such as Bob Marley's birthday concert, Carnival, Emancipation Day, and the UWI games were easily the highlight of my stay. Jerk chicken, saltfish with ackee, and boiled green bananas became much of my diet. I even got used to the driving after a little practice! Jamaica for many reasons became my second home, and I will surely visit again to dig for more mussel shells and eat steamed snapper at Gloria's again soon!
One of my greatest takeaways from this experience was that conservation paleobiology is a field with endless potential to excite scientists and non-scientists alike. Sharing with locals the nature of my work – and the parallels between Minnesota and Jamaica – not only enthused many about our novel perspectives, but taught me much about the nuances of the system I was entrenched in. Artisanal fisheries have worried about oyster populations for decades, and green mussels have only made things worse. Residents of Port Royal told me of a time they used to ski across the harbor and watch dolphins chase the boats, yet is unsafe for swimming today. A large community townhall featuring UWI scientists on clean-up efforts showed me there is still widespread hope for the harbor's restoration and appreciation for the scientific expertise needed to help guide it. To me, conservation paleobiology perfectly fits within this framework and is worth promoting across scientific disciplines (and to non-scientists) on an international scale. Students can help initiate these conversations by seeking out research and outreach opportunities similar to Fulbright, which I can't recommend enough.
---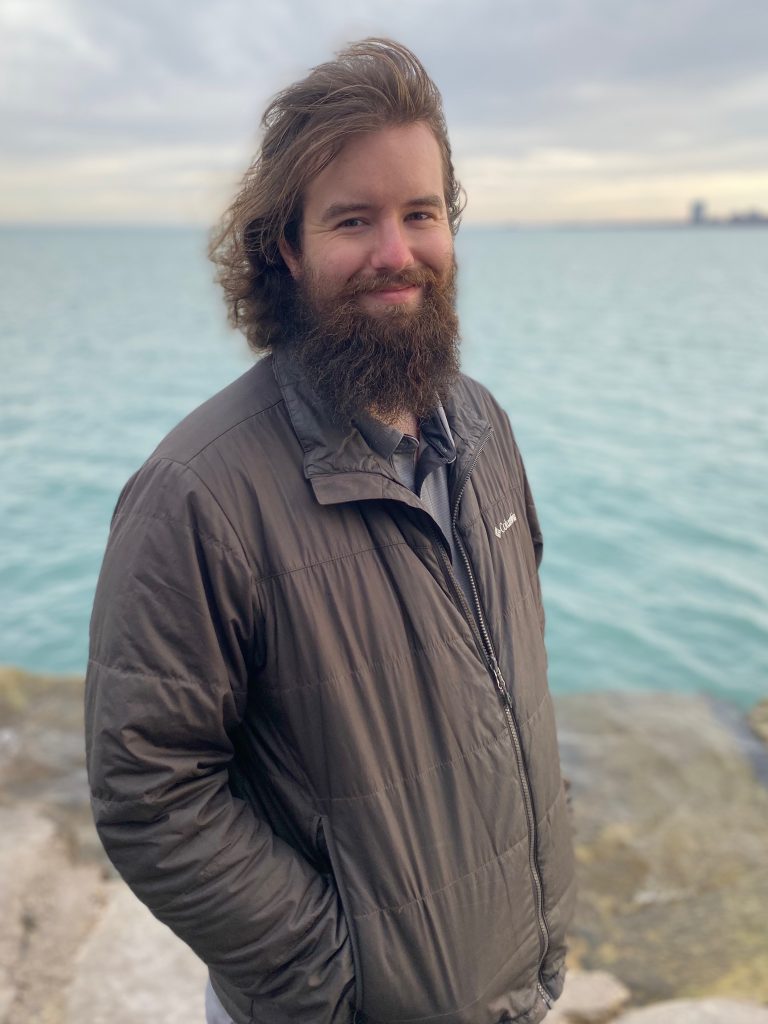 Author: Broc Kokesh bkokesh@uchicago.edu
Broc is a PhD student in the Department of Geophysical Sciences at the University of Chicago.
Students (or faculty of prospective students) interested in learning more about Fulbright: feel free to get in touch!