Conservation Paleobiology in Cities: Integrating Geohistorical Data into Urban Greening
About this Working Group: 
In a rapidly changing world, scientists and conservationists are increasingly leveraging fossils and other geohistorical records to inform restoration and management of global ecosystems, but these tools are rarely if ever applied in significantly human-modified landscapes. The ability of city planners and conservation biologists to respond to the challenges of the Anthropocene can also be enhanced by incorporating local and regional geological, fossil, and historical collections, which can give insight into organisms' ecological flexibility, baselines for ecosystem structure and function, and correlates of extinction risk. While often thought of as embodying the erasure of natural baselines, cities can actually possess rich records of pre-Anthropocene ecosystem states, including historic specimens and documents collected during the development of the city, and fossils and geological data unearthed during the construction of buildings, transportation corridors, and hydrologic conduits.
Our working group goals are 1) to create a generalized framework for approaching urban (re-)greening projects using long-term data, and, 2) to apply this framework using paleobiological information to inform choices about revegetation at specific locations, answering questions like: what vegetation types characterized these areas prior to significant human modification and in past millennia? What was the past variability of these communities over centuries and millennia? Which species and communities have been resilient to climate change in the past? Using the Greater Los Angeles Area as a case study, we are assembling and analyzing data on vegetational history to support applied work by land managers focused on greening and enhancing biodiversity and abundance of native biota in urban spaces, information which will be used to generate specific recommendations for urban greening projects across LA.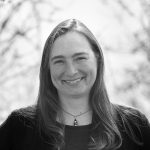 Regan Dunn
La Brea Tar Pits and Museum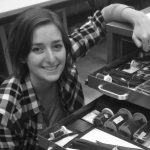 Jesse George
University of California, Los Angeles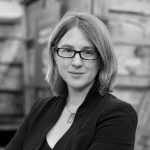 Emily Lindsey
La Brea Tar Pits and Museum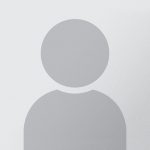 John Randall
The Nature Conservancy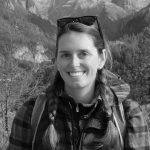 M. Allison Stegner
Stanford University
About CPN Working Groups: The Conservation Paleobiology Network (CPN) sponsors working groups focused on research questions that integrate conservation paleobiologists, academic partners, wildlife managers, and stakeholders to develop effective strategies for translating products of historical research into conservation and management actions. Each working group includes meetings to develop approaches to research or applications. Working groups should engage key interest groups (conservation paleobiologists, archaeologists, environmental historians, federal and state management officers, and stakeholders) and contribute to the broader mission of the CPN of establishing conservation paleobiology as both a basic and applied discipline. Outcomes may include publications or other products developed by working groups, tutorials and lectures contributed to the CPN webinars, and/or proposals to funding agencies to support further activities. The working group panel oversees solicitation, selection, development and assessment of working groups.