Leveraging Lessons of the North American Fur Trade: Integrated Cultural and Biological Legacies
About this Working Group: 
The North American fur trade (16-19th centuries) profoundly shaped the globalization of biodiversity harvest. We will integrate archaeological, historical, and modern datasets to evaluate the legacies of the fur trade situated at the nexus of evolving relationships between humans and landscapes in North America. We focus on furbearing mammals with diverse ecological roles and cultural meanings: two species of minks (Neovision sp.), muskrats (Ondatra zibethicus), and beavers (Castor canadensis). These species span the spectrum of potential responses to human impacts: some,  like the sea mink (N. macrodon), disappeared entirely; others, like the beaver, are coming back slowly with help, and others still, the American mink (N. vison), have rebounded and serve as sentinels of environmental health due bioaccumulation. 
Gauging the magnitude and significance of these recovery events is however only possible through application of a deeper temporal lens afforded by conservation paleobiology and through collaboration between scientists, practitioners, and communities in a translational science framework. Current approaches to the study of furbearers are disjointed, preventing the system from fully being utilized for conservation: archaeologists study human social dynamics; present day ecologists study hydrology, vegetation, predator prey dynamics; managers rely on vouchers and tags to track animal abundance. We instead consider this a coupled socio-ecological system, bringing disciplines together in ways that center the voice of stakeholders. Working group participants include early career researchers, Indigenous scholars and community members, museum staff, wildlife management professionals, college students, and interested members of the public.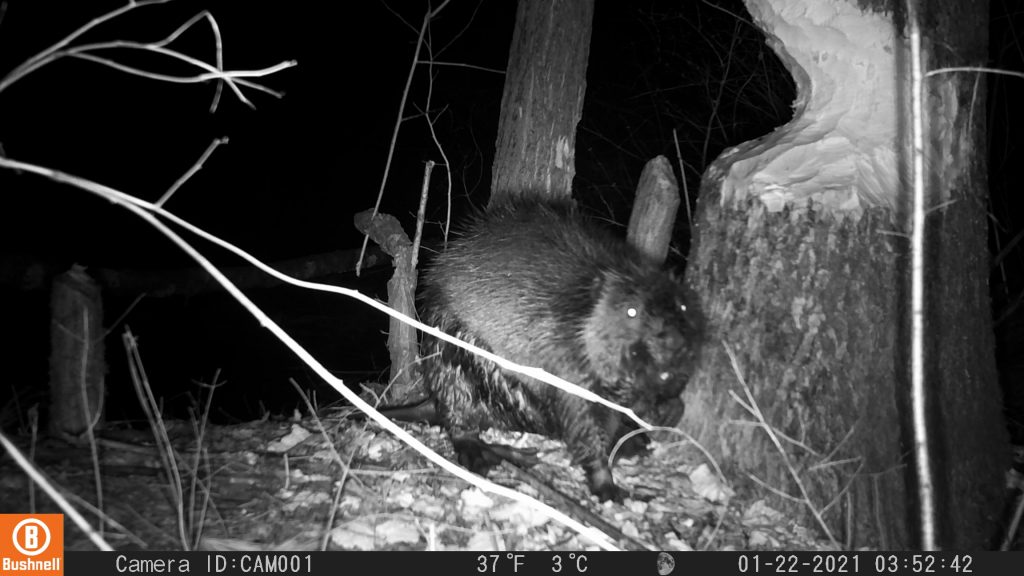 Image caption:  Above, a North American beaver (Castor canadensis) recorded on a camera trap on the Middlebury College campus. This Working Group has used the archaeological and historical record to contextualize recovering beaver populations in Vermont, shifting dialogues towards coexistence through the installation of devices that prevent beavers from damming human structures rather than resorting to lethal removal methods. Photo by student Andrew Ng.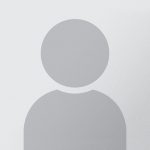 Courtney Hofman
Laboratories of Molecular Anthropology and Microbiome Research
University of Oklahoma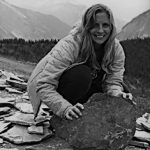 Alexis Mychajliw
Department of Biology & Environmental Studies Middlebury College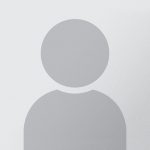 Bonnie Newsom
Department of Anthropology
University of Maine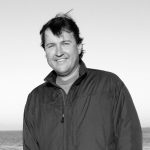 Torben Rick
Department of Anthropology
National Museum of Natural History
Smithsonian Institution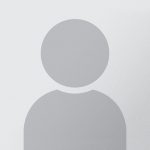 Arthur Speiss
Maine Historic Preservation Commission
About CPN Working Groups: The Conservation Paleobiology Network (CPN) sponsors working groups focused on research questions that integrate conservation paleobiologists, academic partners, wildlife managers, and stakeholders to develop effective strategies for translating products of historical research into conservation and management actions. Each working group includes meetings to develop approaches to research or applications. Working groups should engage key interest groups (conservation paleobiologists, archaeologists, environmental historians, federal and state management officers, and stakeholders) and contribute to the broader mission of the CPN of establishing conservation paleobiology as both a basic and applied discipline. Outcomes may include publications or other products developed by working groups, tutorials and lectures contributed to the CPN webinars, and/or proposals to funding agencies to support further activities. The working group panel oversees solicitation, selection, development and assessment of working groups.