Integrating Paleo and Historical Data into Coral Reef Management and Policy
About this Working Group:
Studies using paleoecological and historical data can inform coral reef management and policy by providing accurate ecological baselines and by pinpointing the timing, magnitude, and drivers of ecosystem declines. However, these studies have rarely been incorporated into policy and management frameworks. This working group is bringing together coral reef paleontologists, historical ecologists, fish biologists, benthic ecologists, managers, and conservation practitioners to develop a plan for incorporating long-term ecological data into decision-making to advance the sustainable management of reef ecosystems.
Our group is focusing on Caribbean coral reefs, a geography with an abundance of historical ecological data and a track record of collaboration between reef scientists and managers. This spirit of collaboration is enhanced by the immediacy of conservation needs for reef ecosystems in this region. We are focusing on the application of long-term data to two pressing management issues for Caribbean coral reefs, which together address the most pressing top-down (i.e., fishing) and bottom-up (i.e., land-based pollution) drivers of ecosystem change.
Confirmed Participants:

Lorenzo Alvarez-Filip – Universidad Nacional Autónoma de México
Jessica Carilli – US Navy
Jason Cope – NOAA Fisheries
Katie Cramer (PI) – Arizona State University/Conservation International
Rachel Graham – MarAliance
Pablo Granados-Dieseldorff – Waitt Institute
Ilse Martínez – the University of Victoria
Loren McClenachan (PI) – University of Victoria
Melanie McField – Healthy Reefs for Healthy People Initiative
Josh Nowlis – Bridge Environment
Juan Carlos Pérez Jiménez – El Colegio de la Frontera Sur
Nadia Rubio-Cisneros – Mar Sustentable Ciencia y Conservación, A.C
Alexander Tewfik – Consultant
Tali Vardi – NOAA / Coral Restoration Consortium




Photo caption (right): Paleo and historical data are revealing the effects of land-based pollution and fishing on Caribbean reef ecosystem declines, but these long timeseries are rarely incorporated into reef management frameworks.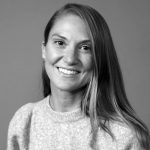 Katie Cramer
Julie Ann Wrigley Institute of Sustainability
Arizona State University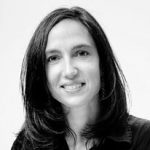 Loren McClenachan
Department of History and School of Environmental Studies
University of Victoria
About CPN Working Groups: The Conservation Paleobiology Network (CPN) sponsors working groups focused on research questions that integrate conservation paleobiologists, academic partners, wildlife managers, and stakeholders to develop effective strategies for translating products of historical research into conservation and management actions. Each working group includes meetings to develop approaches to research or applications. Working groups should engage key interest groups (conservation paleobiologists, archaeologists, environmental historians, federal and state management officers, and stakeholders) and contribute to the broader mission of the CPN of establishing conservation paleobiology as both a basic and applied discipline. Outcomes may include publications or other products developed by working groups, tutorials and lectures contributed to the CPN webinars, and/or proposals to funding agencies to support further activities. The working group panel oversees solicitation, selection, development and assessment of working groups.